SEO Nuremberg
Search Engine Optimization
As an SEO Expert in Nuremberg I bring you and your business to the first page of Google search results. With professional search engine optimization scalable success can be generated. Let me convince you.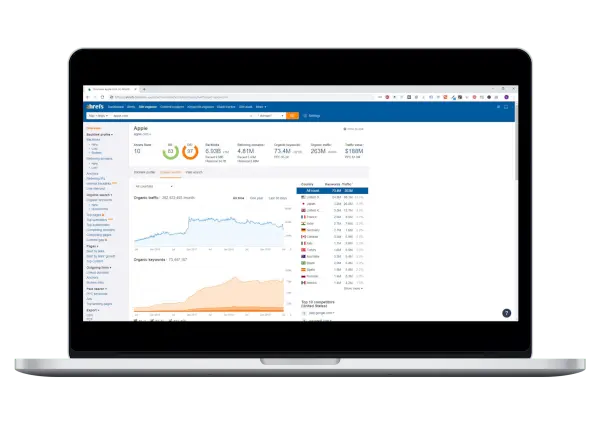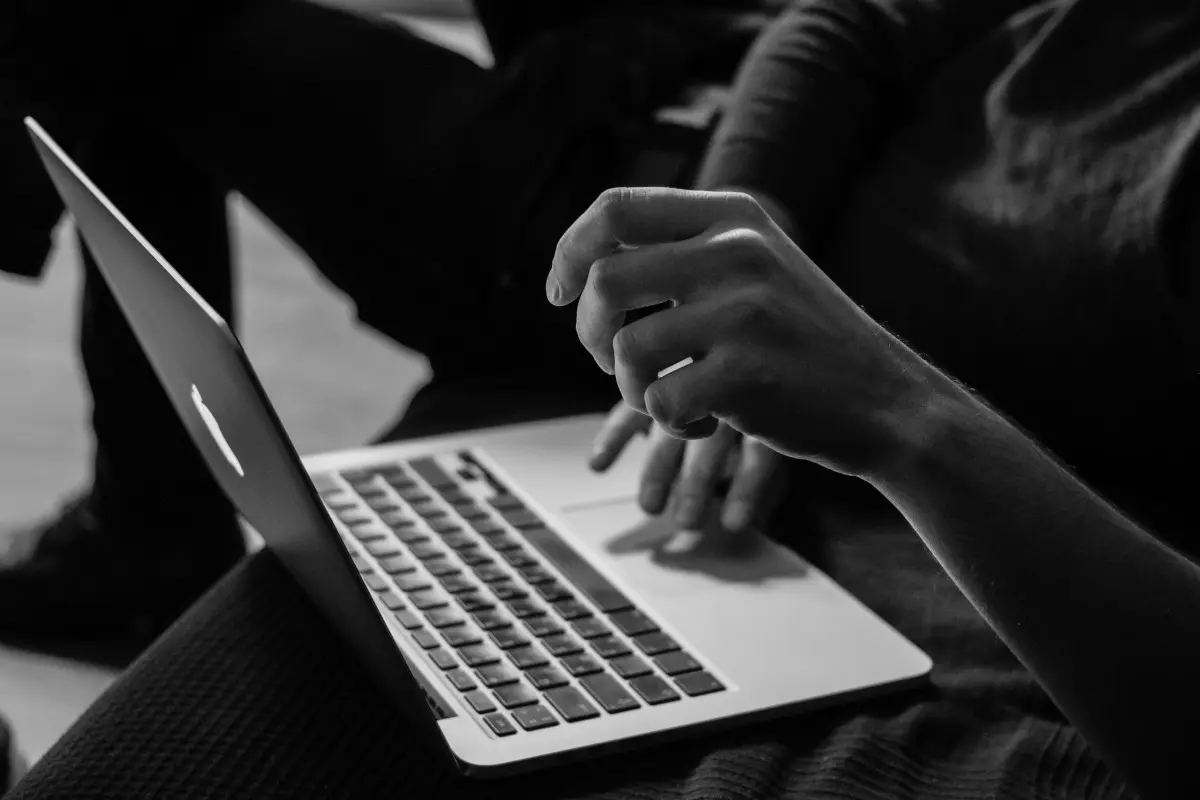 As a SEO freelancer I help your company to become more present in the search engines and to generate new customers.
Have you ever wondered why you get only a few customer inquiries about your website, or why you don't appear on Google's search results list on page one?
It's because your competitors' pages are better optimized for visitors than your own website. That's why search engines only display your page on page 2, 3 or even further back.
As an SEO expert, I can find out exactly what the weak points are and what the strengths of your website are. Then I can optimize your site until you overtake your competitors, or at least appear on page one for selected keywords.
Visibility on Google
SEO helps you to make your website visible on the Internet. It will appear for selected search terms on the first page of the search results list.
Pull marketing
Through SEO, classic push marketing measures become less relevant. From now on, people interested in your services will come directly to you.
Targeted customer approach
With SEO, you have the opportunity to address exactly those customers who have the greatest buyer potential. Cold acquisition is therefore far less relevant.
LONG-TERM SUCCESS
An investment in SEO is worth it. Profit in the long term from growing visitor numbers, greater confidence in your brand and increasing awareness.
Winning new customers with Local SEO in Nuremberg
Do you get enough customer inquiries from your city via the Internet? If not, there is probably still a lot of potential in your website. Local SEO or local SEO is optimal for companies that want to be better found by local customers.
Distribution channels have changed a lot in recent years. Most customers look for a product or service provider first on the net. If you are easy to find, you have a decisive advantage over your competitors. This is where search engine optimization comes into play.
The first three search results in Google share 70% of all clicks. The goal should therefore be to appear with important keywords at least on the first page of the search result list. As an expert for local SEO in Nuremberg, I will be happy to help you.
Ready?
Would you like to work with me? Then send me an email.
What is SEO?
SEO is the abbreviation for Search Engine Optimization. SEO therefore describes measures aimed at optimizing websites for search engines. The aim is to appear on the first page of Google search results with certain keywords that are important and relevant for the website operator. Since 70% of the clicks are distributed among the first three search results, a placement in the top 3 search results is optimal. However, this cannot always be achieved and depends on many factors, such as the competition.
Search engine optimization can be done by an agency or by freelancers. Freelancers have the advantage over agencies that they can concentrate entirely on the customer and are always fully involved in the project. SEO agencies usually offer a wide range of services and support more clients per employee. With SEO freelancers you always have a direct contact person. In addition, freelancers for SEO are usually much cheaper than SEO agencies. In agencies not only the direct service must be paid, but also the salaries of the different employees, the office rent, software and other expenses, which are omitted with freelancers. 
Why is SEO so important?
80% of customers inform themselves about the company before purchasing a product or service via the Internet. There are countless websites from countless companies. 95% of Google users stay on the first page of search results (source: Statista). If your website is on page two or three or even further back, it is not visible in this situation. Your website will only be viewed by customers who already know your company and are looking for it. For users who do not know your company, you are practically non-existent on the Internet. The clicks and thus possible leads or sales get your competitors, who have a higher ranking and are listed on page one.
What can you do?
A good ranking in the search engines is no coincidence. There are many criteria that play a role. These include, for example, the strength of the competition, the link profile, the relevance of the content, the loading speed of the website, the programming of the website, the web design, the time spent by the user and much more. The exact ranking factors are kept secret by Google and change every few weeks. So you have to stay on the ball permanently if you want to achieve good rankings.
For fast rankings there is also the possibility to place ads with Google Ads (formerly AdWords) to be displayed directly on one of the first positions of Google search results. I don't actively offer this service, but I have years of experience with it. Google Ads are useful if your website does not yet have a reputation and you need results quickly, i.e. new customers. You only pay an amount to Google when a Google user clicks on your ad. However, this form of online marketing is not very sustainable, because if you stop your payments, you will no longer get traffic to your site.
I offer you a strategic consultation in which we can find out which form of online marketing is best for you.
Does SEO pay off in the long run?
SEO doesn't go overnight. It is a long-term process that usually takes months. The first results of the measures can be expected from six to ten months. Patience is therefore required. But then the efforts pay off. There are many more potential customers on the website, the traffic increases. They are found to keywords that are relevant for your business. If the user experience with the website is good, SEO can become a success. Google recognizes that users like your content and your site will become more and more ranked. You will automatically get more links. However, SEO measures should not be completely dropped after a few months, otherwise your competitor may overtake you sooner or later. Google changes the search algorithm permanently. That's why you should stay on the ball.
SEO Audit
SEO Audit & Potenzialanalyse bilden das Fundament jedes Projektes.
Keyword Recherche
Keyword-Recherche & Analyse sind der zweite wichtige Schritt.
On-Page Optimierung
On-Page Optimierung ist der wichtigste Baustein.
Local SEO
Local SEO & Google MyBusiness für gute Rankings in Ihrer Stadt.
Link-Building Strategien
Gute Backlinks sind immer noch ein wichtiger Ranking Faktor.
Content Marketing
Gute, relevante und interessante Inhalte zählen.
1. SEO Audit & Potential Analysis

At the beginning of every project there is always an SEO audit and a potential analysis. The following questions are asked: How well is the website/company positioned so far? Which keywords does the website already rank with?
As part of an SEO audit, I check your website for the most important SEO factors. These include technical factors such as page load time, meta descriptions, title tags, header structure, alt attributes and programming errors.
Then I check the website for structural problems, i.e. the internal link structure, redirects and canonical links. The content factors include the keyword optimization, the relevance of the content, the length of the content and its preparation. Is there duplicate content on multiple pages? Are the contents error-free? How usability-friendly is the website as a whole? Is it optimized for mobile devices and responsive?
The potential analysis results from the SEO audit. How well has the site already been optimized, what can still be extracted? I will give you an outlook on the potential of your website.
2. Keyword research & competitor analysis
The right keywords are essential for the success of the SEO campaign and for the financial success of your website. Therefore, this point must not be neglected. First of all, I will talk to you about your business model, your goals and how the website should contribute to it. Who are your customers? Who are your biggest competitors?
After clarifying the most important questions, I will conduct a competition-based keyword analysis. Therefore I look at your most important competitors and analyse the search volumes of the most interesting keywords.
I then create a keyword map that shows the keywords to be ranked for each (to be optimized) subpage. I use a mixture of long-tail (several words) and short-tail (only one word) keywords.


On-Page Optimization does not only consist of optimized meta descriptions and title tags. Among other things, I focus on the following things to improve your site:
To increase the loading speed of the website, I make sure that CSS and Javascript files are minimized and that the images are correctly dimensioned. So the website loads faster on mobile devices.
I pay attention to a correct hierarchical heading structure from H1 to H6. The main keyword must appear in the H1, title, meta description and text. It is sufficient to name the keyword once. Keyword stuffing is outdated and uncomfortable for visitors to the website. Instead, I take care to use synonyms and related topics in the text.
I check the internal linking and URL structure. This allows the link juice to spread well across the site and subpages will quickly rank better.
I adapt the old texts and descriptions of the images and internal and external links.
4. Local SEO & Google MyBusiness
Local SEO is becoming increasingly important due to the increasing use of smartphones. Every second search query is local. Therefore local SEO is essential for doctors, restaurants, shops and other service providers and companies who want to rank for a keyword + city. For local companies, SEO differs slightly from national campaigns.
The snack pack. Local companies must be listed in Google MyBusiness, Google's own business directory, because the results of Google Places appear in local searches even before the organic search results. I announce you there and optimize your Google MyBusiness entry.
An important factor for local SEO is NAP. NAP stands for Name, Address and Phone Number and means the consistent use of the same spelling in Google MyBusiness, on the website and in the citations.
Citations are elementary for local SEO. Citations are entries in relevant yellow pages that show Google that your company plays a bigger role in the area. Consistency in NAP is important.
Good ratings from customers on Google Places and other platforms also help to drive your business forward in local search results.

Backlinks have lost importance in recent years in favor of good content, but are still a strong signal to Google and definitely help to rank your site better.
However, after several updates from Google, it has become more difficult to generate good backlinks. They have to be high quality and relevant. Quality is better than quantity. Because with inferior backlinks even penalties can threaten, whereby your ranking falls. Many agencies still work with rented or purchased backlinks, link farming and other dubious methods. These are Black-Hat SEO methods, which Google can punish (especially in the long run) and are therefore not recommended at all.
My inbound link building strategy:
Research. It starts with a detailed keyword analysis from which a strategy can be derived. Good links can be generated with high-quality content. This includes above all good, holistic texts, multimedia content such as videos and publishing via social media.
Continuous process. A good SEO strategy is a process, because regular monitoring and adaptation of the strategy is always necessary.
Competition analysis. Ideas for new backlinks result from the analysis of the competitors' link profiles. In this way, opportunities can be identified which can then be implemented.
6. Content Marketing & Social Media
High-quality content for your website. The trick is to create high-quality texts that both readers and Google like. For this, the text must be relevant, fit the company and at the same time contain the keyword and represent the topic holistically. In this way, good rankings can be achieved.
Link building. At the same time, well written and interesting articles have the chance of being shared by other websites. The articles can also be made accessible to a wider readership via social media.
They become experts on the Internet. With high-quality content, you can build up a reputation online in your field. On your website, customers will inform themselves about relevant topics and be convinced by your expertise.