Webdesign Nuremberg
Effective web design for companies
Web design tailored to target groups that sets your company apart from the competition and attracts new customers.
Website development in Nuremberg
You need a new website that is super professional, absolutely flexible, responsive, DSGVO compliant, search engine optimized and aesthetic?
Then you have come to the right place. I create professional websites for small and medium-sized companies who want to use their website as a distribution channel and pursue ambitious goals.
I create my websites based on WordPress, the most popular and intuitive content management system in the world. For this I use the Divi-Theme of the company Elegantthemes, which makes a later editing of the web pages very easy. I program the website – you can add contributions and make changes later without much effort. Divi works with the drag-and-drop system and is also suitable for inexperienced users who want to add a few additions.
Your advantages at a glance
A modern, goal-oriented website that not only looks good, but also sells, brings you many advantages. For most companies, a website as a sales tool is absolutely essential.
I am not an agency and therefore always your first contact. Let me know your wishes and I will implement them exactly as you imagine. Satisfied customers who enjoy their new website are the most important to me and my greatest daily motivation.
Addressing the right target group
With your website you can strategically address exactly the target group you want to reach. I optimize your site so that users feel comfortable there and find what they are looking for.
Modern, aesthetic design
Gone are the days of static HTML pages. Responsive, mobile-friendly and fast are good websites today. Modern web design will also make your company feel more modern.
more requests from customers
A convincing website makes interested visitors want to work with you. With the right words and pictures, you can control this very precisely.
THE PERFECT FIRST IMPRESSION
Your homepage is your business card on the net. Don't miss the chance to present yourself perfectly. Because the first impression remains longest in memory.
As a freelancer for web design in Nuremberg, I create websites for service companies that sell
A good corporate website must be able to do a lot of things. It must represent your company, your services and yourself. It must be aesthetically pleasing, offer a good user experience, easy to use, search engine optimised, i.e. easy to find on Google and perfectly usable on mobile devices. After all, a website must be convincing. This is the main goal of a website – to motivate potential customers to buy your product or service.
That's why I focus all my marketing and web design efforts on making your website look convincing.
I help service providers to generate new customers, clients & leads.
If your business is based on a steady stream of new customers and inquiries, your web presence should also deliver them. Constantly and predictably.
I help you as a web designer in Nuremberg with a carefully considered and strategically aligned website to achieve your goals. For websites that please users and search engines.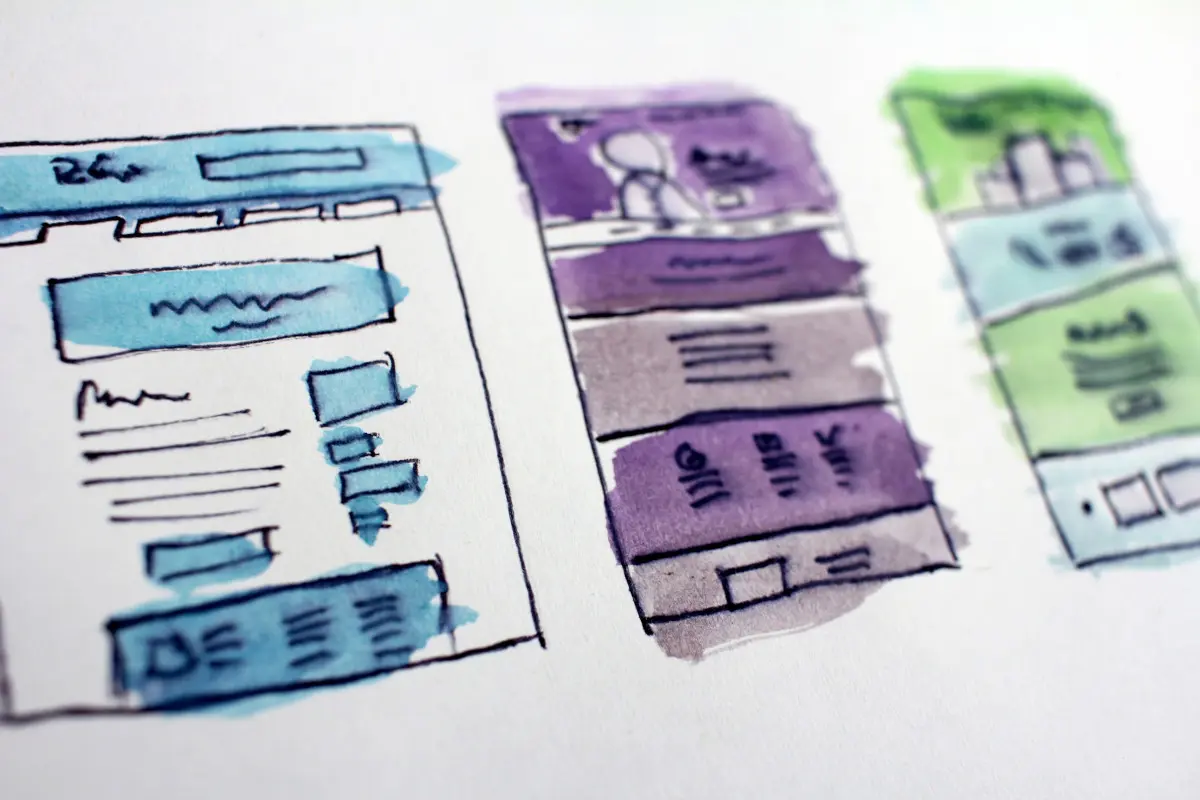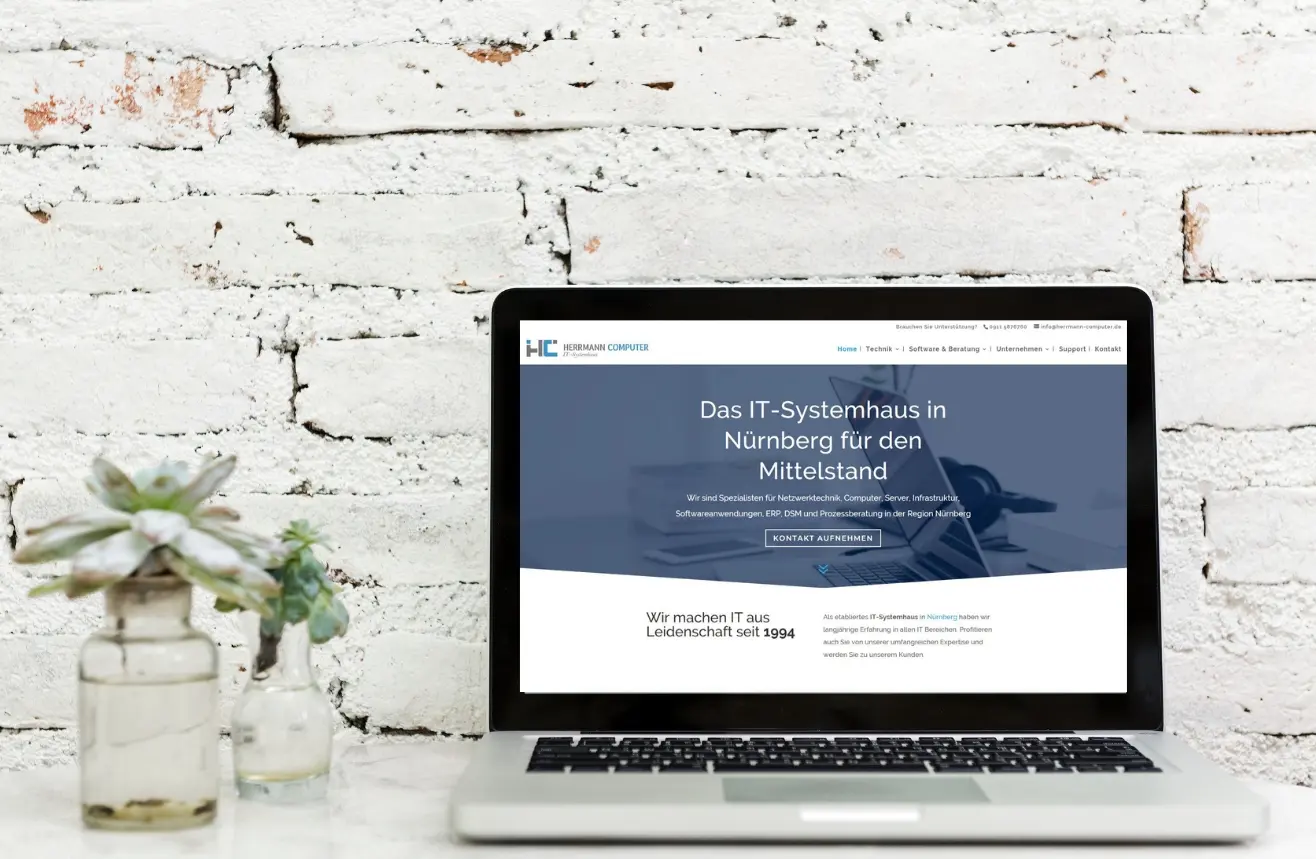 A website with aesthetic design and added value
Aesthetically appealing design that is geared to your target group can build trust, strengthen user engagement and generate leads. That's why I attach great importance to good design.
Your website will look perfect on any device – desktop, tablet or smartphone – and will be designed for the best possible user experience. To make it easy for your website visitors to become paying customers. Talk to me, I will be happy to make you an offer.
Would you like to let me create a selling website?
Then send me an e-mail. I will send you a non-binding offer.
Webdesign in Nuremberg, which sells
I work with the CMS WordPress. This has the advantage that as the most popular CMS in the world (30% of all websites are based on WordPress) it is constantly being expanded and improved. The possibilities are almost limitless. By using different plugins, SEO optimizations can be carried out quickly and easily. Therefore and because the code is lighter compared to other CMS like Typo3 or Contao, WordPress is the best CMS when it comes to SEO. Pagebuilders like Joomla or Wix you cannot compare to WordPress, because there you have only very limited possibilities. With WordPress almost everything is possible, as well as shops or booking systems.
In WordPress I work with Divi, which is easy to use and can therefore be easily used by my customers, e.g. for blog posts. You don't have to worry about security either, because WordPress is very secure if security measures are taken and regular updates are made. 
So that you are not alone with the finished website, I offer a monthly maintenance for my customers afterwards. With modern websites, monthly updates have to be installed and the site has to be checked for problems.
I am also happy to take over the hosting for you!
The Webdesign Workflow
The workflow from start to finish includes 6 steps. This guarantees an optimal website tailored to your needs.
Step 1: Analysis of the current situation
At the beginning of a new project there are many questions to clarify. Does a website already exist? On which server? Are there already texts that can be reused for the new website, or do new texts have to be written? Are there already pictures of the team and the premises, etc., or do new ones have to be taken?
Of course, the effort for the new website depends on these factors. Are there any specific design ideas? Does a style guide exist? Questions about questions!
Step 2: Planning the new website
Once the basic questions between me and my customers have been clarified, we start planning the website together. What should it look like? What content should be communicated? Which image should users get from the website?
The most important factor in website planning is to define a good structure. It depends on a logical, functional structure whether users will later find the page on Google, whether they can find their way around the website and whether they will ultimately convert.
The structure of the website should therefore be logical and "normal", so that users intuitively know what to click on and what to expect. Unusual websites are interesting at first, but that only works to a certain extent. Too many unknown elements tend to frighten users. Because most Internet surfers want to find what they are looking for directly, and otherwise simply click on the "back" button.
So together we work out a good structure, determine which content is on which website and whether a photo shoot is needed.
Step 3: The right content for the website
Besides programming and design, content is of course the most important element of a website, as well as what plays the most important role for search engines.
Content is king! There is a lot of truth in this sentence. On the one hand, good content is there to arouse the interest of the visitors and to move them to an action. Bad language, grammatical errors or loveless one-liners do not contribute much to this. On the other hand, content plays an important role for search engines. This is because search engines constantly crawl the Internet with the help of robots ("bots") and visit each individual website regularly (provided it has been properly programmed). However, the bots can only read and not perceive any visual content.
So the design is completely irrelevant to the bots. They only read the code and, correctly, the texts on a website. They extract the information they need from the texts to classify a website thematically and then deliver it in response to specific search queries. But that's going too far now.
In any case, we need good content on the website! After we have already worked out the structure, you can now create the texts. The texts should not be too short. The absolute minimum is 350 words per page, 500 is better, 800-1000 is even better. The more topic-relevant content there is on a page, the more informative it is.
Step 4: Programming the WordPress website
While you are still in the process of deciding what information will come to your website, I will start programming your new treasure. Taking into account your wishes, your logo and your style guide, I will deliver 1-2 suggestions for you to choose from. Then I start to work out the whole website.
When programming, I naturally pay attention to security, speed and responsive design. The websites adapt automatically to all screen sizes. I also like to make my websites interactive, i.e. I use elements that move or change color. This makes websites more interesting for users.
Step 5: Evaluation of the website
Now that the new website has been programmed and the texts and media have been added, you can judge whether you are satisfied with the website or whether changes are necessary.
Of course, I also involve you during the process of creating the website.
If you are satisfied, step 6 follows, the launch.
Step 6: Launch of the new website
Hurray, the day has come when your new website goes online. For everything to go smoothly, I need the access data of your hosting provider. Then I migrate the new website to your domain.
If everything works after a few tests, you will receive all access data and an introduction to WordPress after payment. From now on you can write blogposts to your heart's content or just enjoy your new website.